MAKING MIDDLE SCHOOL MATTER SYMPOSIUM
March 3 - 5, 2024 | Hilton Austin Airport
The 8th Annual Making Middle School Matter Symposium is open to all middle school administrators and educators and will focus on research-proven practices that can be implemented school-wide. The symposium will feature a range of keynotes and breakout sessions. Unlike other professional development events or conferences, this program will draw content solely from high-quality research and translate that research into practical knowledge bites so that practices and strategies can be replicated in schools and classrooms. Plan now to attend this great training!
HILTON AUSTIN AIRPORT HOTEL: TASSP Rate is $165 king (or 2 queen bed) per night.
---
The MMSM Symposium offers:
Research-proven practices that can be implemented school-wide
Outstanding keynotes and breakout sessions
A conference focused on the middle-level
Cutting-edge presentations from some of the best middle-level practitioners
Strategies suited for current situations faced by teachers and administrators
Demonstrations from Texas School to Watch model campuses

Outstanding research-based strategies to support middle level instruction

The Meadows Center for Preventing Educational Risk
This will be three days of dynamic and practical learning that you can implement at your campus immediately. More details and full schedule to come!
Great Speakers and 

Training from experts in all areas of the Middle School Campus.

Exhibit Showcase with representatives who can deliver solutions to help schools improve student learning and achievement through their products and services.
Presentations from Award-Winning Texas Schools to Watch Middle-Level Campuses.
---
At-A-Glance Tentative Schedule
SUNDAY, MARCH 3
REGISTRATION  |  11:00a - 6:00p
OPENING GENERAL SESSION | 1:00p - 2:00p with Dr. Adam Dovico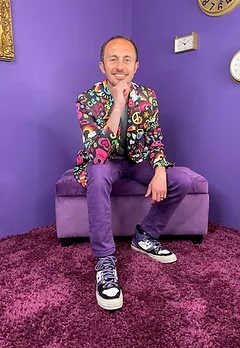 Dr. Adam Dovico is an accomplished Nationally Board Certified teacher, curriculum facilitator, principal, college professor and director, speaker, and author. His work in school transformation, equitable instructional practices, and leadership has been shared with tens of thousands of educators from around the world through his decade-plus of delivering professional development to schools and districts, keynotes around the country, and numerous books and articles that he has written.
BREAKOUT SESSION (Set 1)  |  2:15p - 3:00p
BREAKOUT SESSION (Set 2)  |  3:30p - 4:30p (Repeat of Set 1)
MONDAY, MARCH 4
REGISTRATION & EXHIBITS  |  7:00a - 4:30p
BREAKFAST  |  7:45a - 8:30a
(Texas Study Committee Meeting) 8:30a -12:00p
GENERAL SESSION | 8:30a - 9:30a with Mark McLeod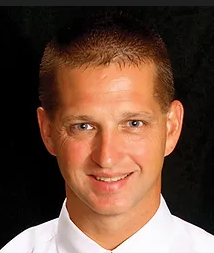 Known for his dynamic and motivating presentations, Mark McLeod is a rare speaker who can reach the heart of any educator. He inspires participants to be encouragers (not discouragers) and positive forces (in a too-often negative world). He's taken his enthusiastic, encouraging message to all parts of the country-teaching educators how to meet the students' number one need: unconditional love - WHILE they teach with absolutely powerful and workable strategies that motivate, raise achievement, and make classroom management, oh, so manageable! Mark's educational experience includes the roles of teacher, coach, assistant principal, principal, motivational speaker, professional-development instructor, and educational consultant. He's been honored twice as Teacher of the Year and selected as Mississippi's Region 4 Administrator of the Year. Mark knows what it is like to "be in the trenches."
BREAKOUT SESSION (Set 3)  |  9:45a - 10:45a
BREAKOUT SESSION (Set 4)  |  11:00a - 12:00p (Repeat of Set 3)
EXHIBITS/LUNCH BREAK  | 12:00p - 1:15p (On your own)
BREAKOUT SESSION (Set 5)  |  1:15p - 2:00p
BREAKOUT SESSION (Set 6)  |  2:15p - 3:00p (Repeat of Set 5)
SCHOOLS TO WATCH RECOGNITION  |  3:15p - 3:45p
GENERAL SESSION | 3:45p - 4:45p with Jessica Cabeen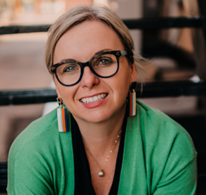 Jessica Cabeen is the Principal of Alternative Educations Programs in Austin, Minnesota. Previously, she was the principal of Ellis Middle School there, and the principal of the "Happiest Place in Southeastern Minnesota," the Woodson Kindergarten Center. She has been an assistant middle school principal, a special education assistant director, and special education teacher. Jessica was named the 2021 ED Dive National Principal of the year, 2017 Minnesota National Distinguished Principal of the Year, and was awarded the NAESP/VINCI Digital Leader of Early Learning Award in 2016. She is a NAESP Middle Level Fellow and a Future Ready Principal. Jessica is the author of Hacking Early Learning and co-author of Balance Like a Pirate, Unconventional Leadership, and Lead with Grace: Leaning into the Soft Skills of Leadership.

TUESDAY, MARCH 5
BREAKFAST  |  7:15a - 8:00a
BREAKOUT SESSION (Set 7)  |  8:00a - 9:00a
BREAKOUT SESSION (Set 8)  |  9:15a - 10:15a (Repeat of Set 7)
CLOSING GENERAL SESSION | 10:30a - 11:30a with Monica Washington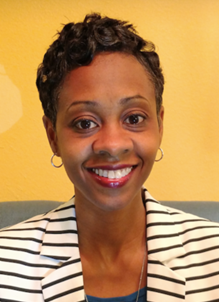 Monica Washington is the founder of M.U.S.E. Education, and through her work, helps educators create meaningful, uplifting student experiences. A decorated educator of over twenty-five years, Monica has received honors and awards from a wide variety of organizations for her leadership, advocacy, and classroom instruction. She is a 2015 Milken Unsung Hero Fellow and a 2015 NEA Foundation Global Fellow. Through M.U.S.E., Monica supports educators through workshops, speaking engagements, and blogging. In 2021, Brightbeam named Monica one of the top twenty-one rising women in the country for her equity and advocacy work. Monica is passionate about educational equity, and she serves as an Ambassador for Equity for the Education Civil Rights Alliance. Additionally, she serves on the Board of Directors for the National Education Association Foundation and The National Network of State Teachers of the Year. Monica is the 2014 Texas Teacher of the Year and a 2023 inductee into the National Teachers Hall of Fame.
Working Lunch/Training for New or Re-Designated Schools to Watch Only  |  11:45a - 1:30p