TASSP Summer Workshop Exhibit Showcase Information
June 14-15, 2023 at the Austin Convention Center

TASSP offers exhibitors and sponsors professional development events. Your participation in the development of principals, assistant principals, program directors, mentors, and more is an important goal of TASSP. You are an integral colleague who can enrich the learning culture while promoting your products and/or services through face-to-face conversations with our members.

TASSP is proud of the principals of Texas and the educators who work with over 5 million students in our state. We believe we are providing high-quality training for our members. Exhibitors contribute to the success of TASSP conferences through the many solutions they provide to schools with their products and services. Partner with TASSP to provide education leaders with resources to effectively manage and lead their school districts and county offices of education.
Contact Ofra Levinson [email protected] 512/443-2100 ext 8507 for more information. 
W

hat will you get out of exhibiting at the 2023 TASSP Conferences and Workshops?
The chance to connect and build relationships with attendees.

The time to engage your audience and illustrate links between your services and the needs of their schools.

An opportunity to earn the confidence and business of public education decision-makers.

More than 75% of TASSP exhibitors continue to exhibit year after year!
The TASSP Summer Workshop June 14-16, 2023, is the largest principal conference in the nation. In 2022, the TASSP Summer Workshop exceeded 2,300 attendees. Summer Workshop is a front runner in leadership and curriculum development programs, delivering solutions to help administrators and their teams improve student learning and achievement. Partner with us as we deliver more than 120 sessions and a trade show floor to provide the critical resources to help education leaders navigate complex policy and leadership issues.
FREEMAN KIT
ORDER ELECTRICITY
ATS LEAD RETRIEVAL ORDER FORM
BOOTH PRICES:
 Booth Type

 Booth size

Premium Booths

(marked in yellow on map)

  Non-Premium Booths

 

 

Prices

Prices

1 Inline 

 10 x 10

 $   890

 $      815

 1 Corner

  10 x 10

 $   1,135

 $      965  

 2 In lines

  20 x 10

 $   1,605

 $   1,480

 2 Corners

  20 x 10

 $   2,095

 $   1,755

1 Corner and 1 Inline 

 20 x 10

 $   1,850

 $   1,630

Square   

 20 x 20

 $   3,825

 

10' x 10" Booth Provisions:
8' high drape, 36" high side dividers
one 6' x 30" white skirted table
two Limerick chairs
one wastebasket
7" x 44" identification sign
TASSP works hard to drive traffic to your booth and provide a successful trade show experience through the following:

More than 10 hours of total exhibit time, including dedicated trade show hours
Sponsorship opportunities that give your company added exposure throughout the conference
Passport booth prize drawings that drive traffic to the exhibit hall floor

Special Requests:
Orders for electricity and a secure internet connection must be submitted to the Austin Convention Center. The convention center has free wi-fi.
*See the Freeman Decorating Exhibitor Packet for ordering instructions and contact information.

---
SHOW SCHEDULE:
EXHIBITOR MOVE-IN
Tuesday, June 13, 2023, 12:00 PM - 8:00 PM
Wednesday, June 14, 2023, 6:15 AM - 8:30 AM
EXHIBIT HOURS
Wednesday, June 14, 2023, 9:00 AM - 2:30 PM
Thursday, June 15, 2023, 10:00 AM - 2:30 PM
EXHIBITOR MOVE-OUT
Thursday, June 15, 2023, 2:30 PM - 6:00 PM
---
Any space not occupied or for which no special arrangements have been made prior to the opening of the show may be resold or reassigned with no obligation for a refund.
Refunds:
Request for refunds must be submitted in writing to Ofra Levinson ([email protected]) by May 1, 2023.   Refunds will be subject to a $125 cancellation fee
Requests received after May 1, 2023, will not be honored.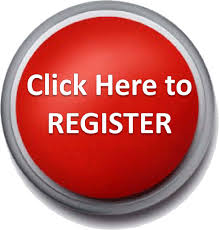 For additional information contact [email protected]