Announcements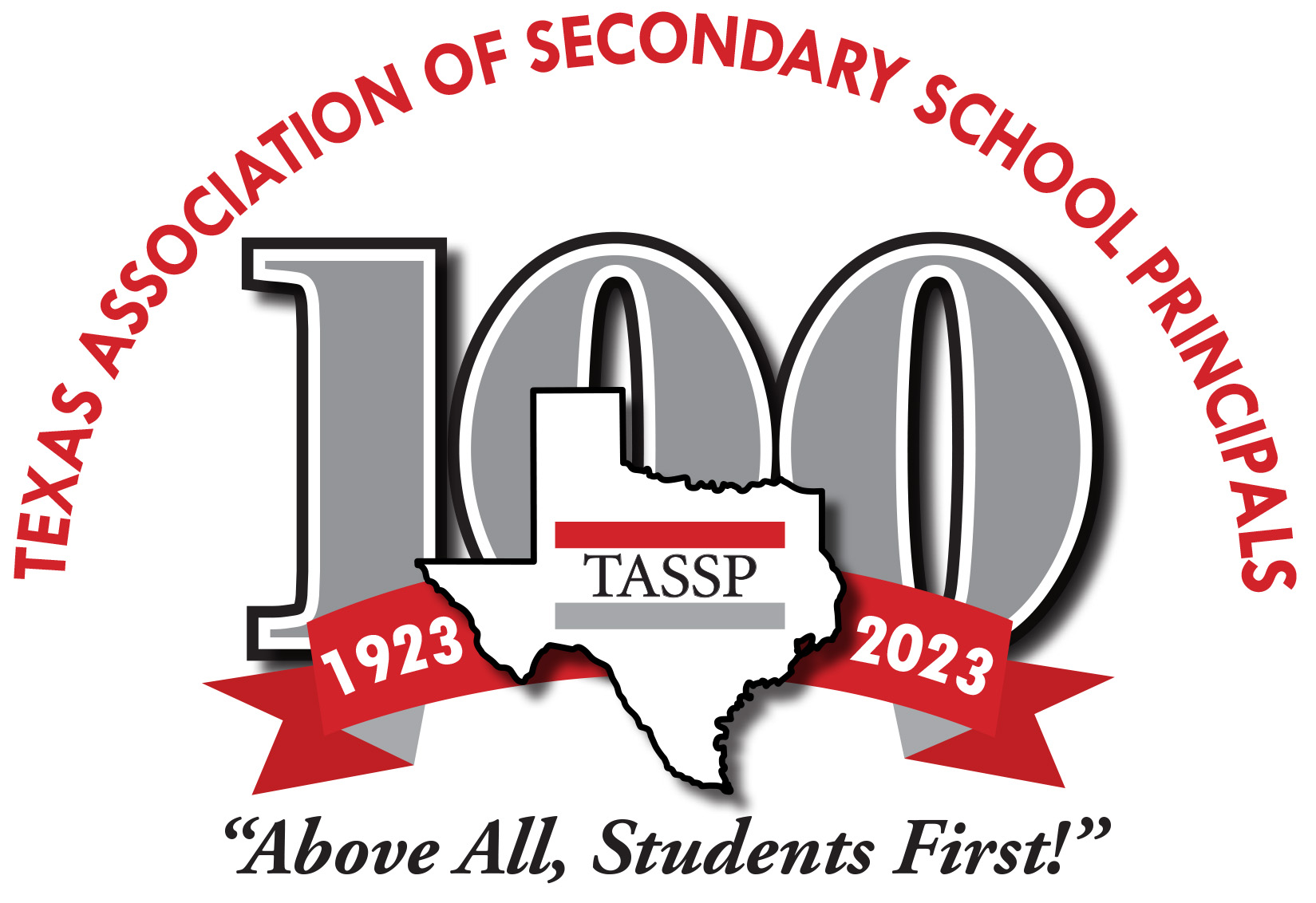 CELEBRATE 100 YEARS!
TASSP was founded in 1923, and since that time, countless principals and assistant principals have led our schools through good times and bad times, but always in keeping with our motto - "Above All, Students First!"
---
SUMMER WORKSHOP
June 14-16, 2023
Lead a session in 2023! Fill out the 2023 Summer Workshop Session Proposal Form!
---
Texas Education Agency: